The Truthbrush offers a stylish and eco friendly alternative to the many plastic toothbrushes on the market. The bamboo handle is made out of naturally antibacterial and antifungal Moso bamboo and the plant based bristles are made from a blend of 62% castor oil and 38% nylon. 
RRP - £4.50
Members prices - £3.50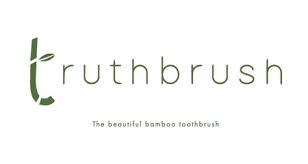 We love Truthbrush bamboo toothbrushes because they are crafted from sustainable, organic bamboo which is naturally anti bacterial. The Truthbrush is beautiful, luxurious and biodegradable.