A simple tree can make a small but very important difference to planet so we want you to understand why we plant a tree with each box
Trees are essential to our landscape and bring character and tranquillity to our towns and cities. Beyond their aesthetic quality, they add to our lives in ways we may never have considered.
We have partnered with OneTree Planted to ensure that with every box that is sent out, a tree is planted to ensure that we can lead to dramatic change around the world.
Helping wildlife
Much of the UK's wildlife depends on trees for shelter or food. Birds nest in the canopies, rest on branches and feast on fruit, berries or the insects that reside in the bark or on stems and leaves. Small mammals make homes in the root systems and bats roost in hollow trunks. Our common oak and common hawthorn each support 250-300 different insects.
Safeguarding our environment
By removing excess carbon dioxide (CO2) from the atmosphere and converting it into our life-giving oxygen via photosynthesis, trees are crucial to the survival of our planet, and a vital element in maintaing the earth's natural balance. As increased levels of human activity cause CO2 to build up in our atmosphere, it is more important than ever that we plant trees and protect the ones we have, helping to combat the effects of global warming. With their strong, deep roots, some tree species guard against soil erosion and protect our flood defences. Trees reduce the amount of rainwater entering our watercourses, which helps prevent rivers from bursitng their banks and flooding low-lying areas.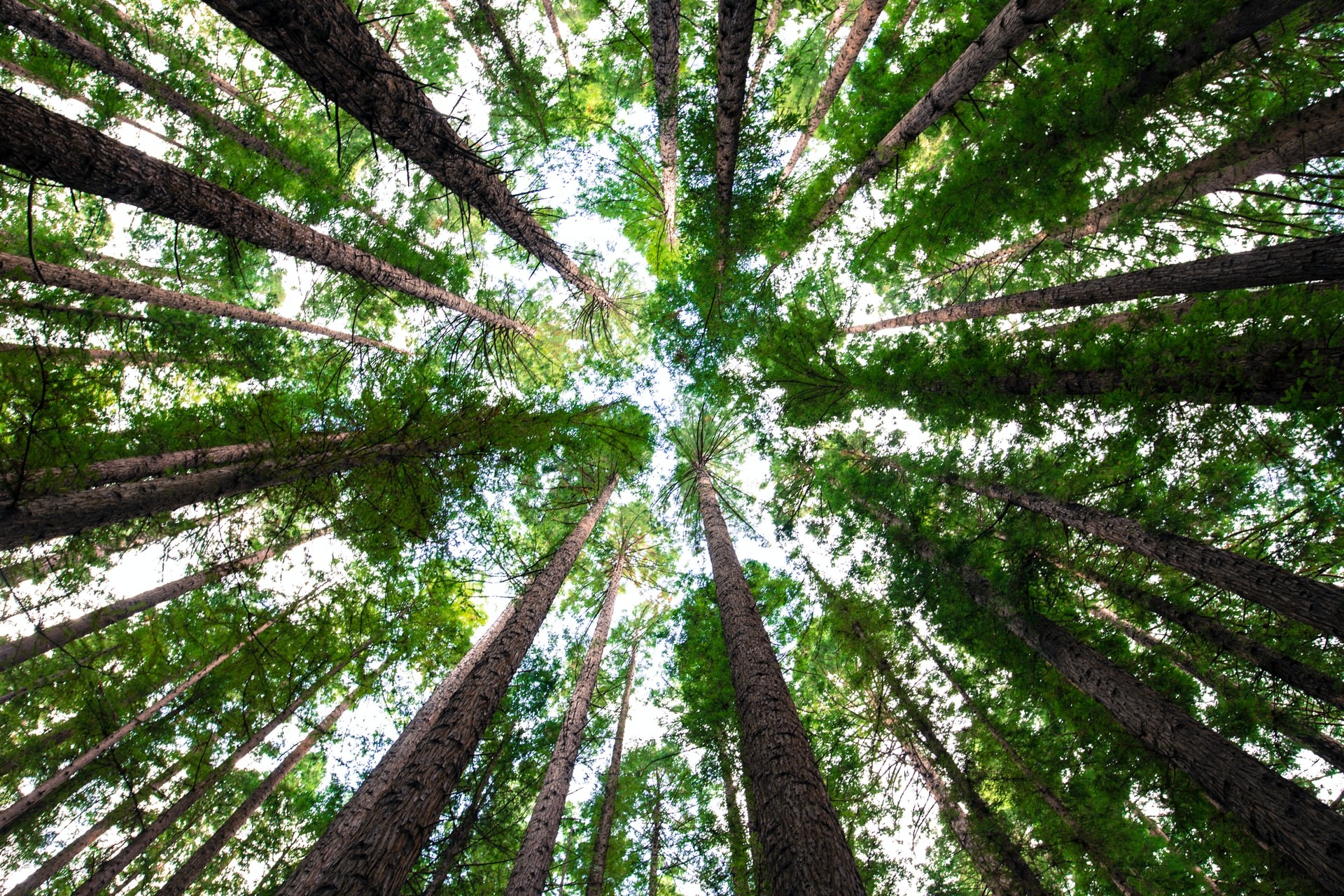 Improving our health
From summer heat to winter storms, trees help to shade and shelter humans and animals. In hot weather, they cool our cities by releasing water vapour into the atmosphere through their leaves, and streets are shaded by their overhanging canopies. They also filter the air we breathe by absorbing harmful pollutants such as carbon. London plane trees, which line many of our city streets, are particularly resistant to air pollution and are effective filter, trapping harmful pollutants on their leaves and bark. As well as improving air quality, trees and woodlands can have a positive effect on our mental and physical health. Providing a space in which people can exercise and relax reduces mental fatigue and boosts cognitive function.
Make a difference
Planting a tree is one of the best ways to beautify and improve your natural surroundings. They can help bring about important change for our own health and that of our wildlife and our planet.
I hope you enjoyed the read, any questions please email me - lysander@leosbox.co.uk. Even if you just want to say something random, I love to respond.