New supplier alert: REN skincare!
New supplier alert: REN skincare!
As a small brand, it's always exciting when we get a new supplier on board, but with some new suppliers, the excitement levels are off the charts! This week we're launching REN skincare on our site, a leading skincare brand championing cruelty free, eco-friendly skincare and trailblazing the way with better packaging innovations.
As long-term users of REN, we thought the most authentic option would be to stock three of our favourite products – SPF Clean Screen, AHA tonic and Evercalm Day Cream – at an average of 30% off RRP. Interested?
Come and check them out!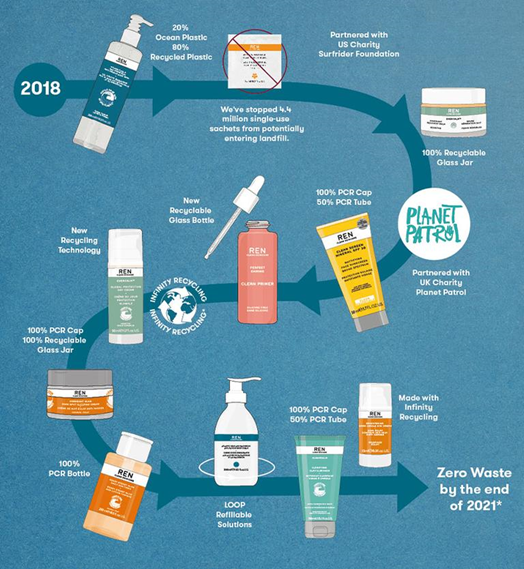 Why REN?
REN have long been trailblazers in the skincare industry, constantly innovating and improving tech and operations to reduce their waste and impact on the planet. Some recent examples include removing excessive packaging (a serious issue in the beauty industry where packaging = luxury), changing all their bestsellers to be made from post-consumer recycled plastic, partnering with Terracycle to use ocean plastics, removing all single-use tester sachets and removing non-recyclable pumps from products (such as their
AHA tonic
). Most importantly though, REN are transparent with both their progress and pitfalls, allowing the consumer to make educated decisions without the swaying impact of greenwashing.
On top of all this, REN believe in partnership, just as we do at Leo's Box. Their latest campaign #WeAreAllies sought to form a partnership between REN and their direct 'competitors' to deliver increasingly sustainable options in the market. CEO Arnaud Meysselle said "On our own, we cannot move the needle. I believe that collaboration is the new competition, so I reached out to my direct competitors, and after 30 seconds, each of them said they were in. We are five brands, but we should be 50, or 500. It's about raising the awareness, and changing the products behind luxury beauty."
We, too, believe in improving together. By partnering with REN we're providing more and more sustainable options for more and more people, and supporting a brand leading the way in the industry's future.
 What products do you offer?
To start with, we are stocking 3 of REN's best sellers, also favourites of ours:
SPF30 Clean Screen - Clean Screen Mattifying Mineral SPF 30 offers UVA/UVB and Blue Light protection, with added antioxidants and a vegan, naturally derived formula.
AHA tonic - Re-surfacing skin to reveal a brighter complexion, the Ready Steady Glow Daily AHA Tonic has been formulated with an AHA, BHA and azelaic acid fusion. Sloughing away dead skin cells, it stimulates cell turnover and refines skin texture for tighter pores and reduced oiliness – which helps prevent future breakouts. Gentle and hydrating, it can be used every day to revive the look of fatigued complexions. Oh, and it arrives in a recycled and recyclable plastic bottle, too.
Evercalm Day Cream - REN is all about products that help your skin help itself. The Evercalm Global Protection Day Cream repairs skin's natural barriers so it's well protected against premature ageing. The deeply nourishing formula is infused with omega 3-rich blackcurrant seed oil to soothe the complexion, leaving it calm, radiant and soft.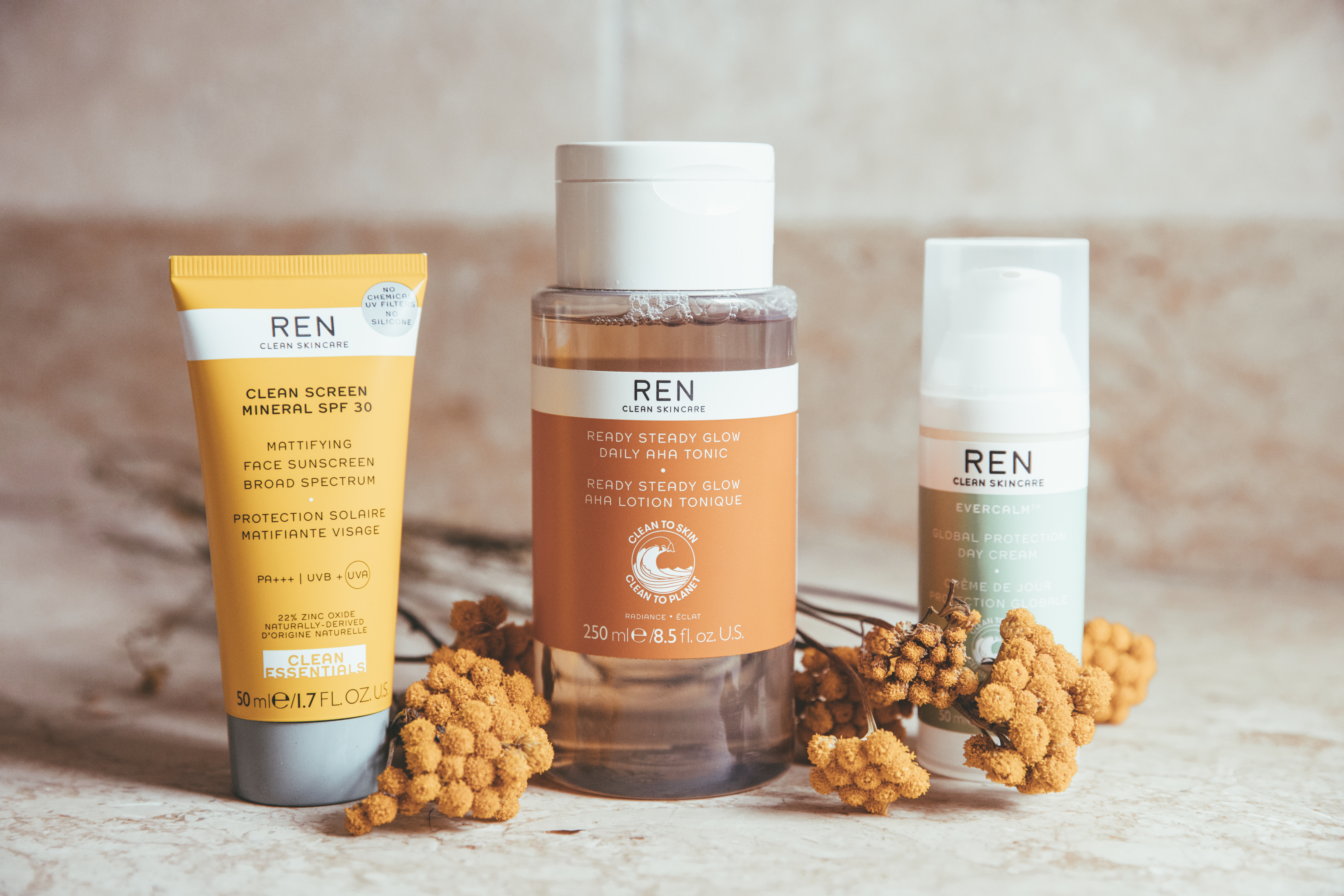 If there are any REN products that you would like to see us stock, don't hesitate to get in touch and we'll see what we can do!
17 Feb 2022