Leos Box
The reason your skin is red and what to do about it
You might already know this, but there's a difference between dry and dehydrated skin, just like there's a difference between oil and water. Dry skin stems from underproductive oil glands and is mainly dependent on genetics. It can easily be balanced with regular surface applications of moisturising facial Oils, Ceramides, Fatty Acids and Phospholipids. 
Dehydrated skin, on the other hand, stems from a lack of water, caused by anything from swimming to sunburn, arid environments, dehydrating bad habits (like long, hot showers and drinking too much coffee) and simply not getting enough H2O every day. The best way to boost your hydration levels? Spritzes and serums with Hyaluronic Acids, AHAs (will explain below), Polysaccharides, Seaweed extracts, hydration binders like Betaine and Trehalose, Pombe Yeast extracts and the old tried-and-true Aloe Vera juice. 
HOW DO YOU KNOW IF YOUR SKIN IS DRY OR DEHYDRATED?
Dehydrated skin feels tight, looks dull, and if you've got it, you'll notice tiny wrinkles on the surface of your skin and a crepey texture. If you're chronically dehydrated, you might even see dark circles under your eyes (because your under-eye area, according to Chinese medicine, reflects your kidneys).  
So why does my skin get dry or dehydrated?
If your skin's barrier is 'not oily enough' (we will not get into the ratios of Ceramides, Cholesterol, Fatty Acids and Sphingolipids needed for optimal barrier repair, but will say we've ticked this box in our dry skin moisture formulas), extra blood will rush to the skin's surface (and vessels may dilate) to fight off irritants and encourage skin and barrier healing. 
So the first port of call if your skin is chronically redder than you'd like?* Healing moisture formulas and hydrating serums and spritzes. Followed by hydration sealing creams and balms!
*Of course, acute or sudden redness may be caused by allergies or other inflammatory conditions, and if you notice this, please see a doctor! 
Now we've got some really great products that we think will help your reduce your redness. It is a vital component of Leo's Box that people feel skin-confident.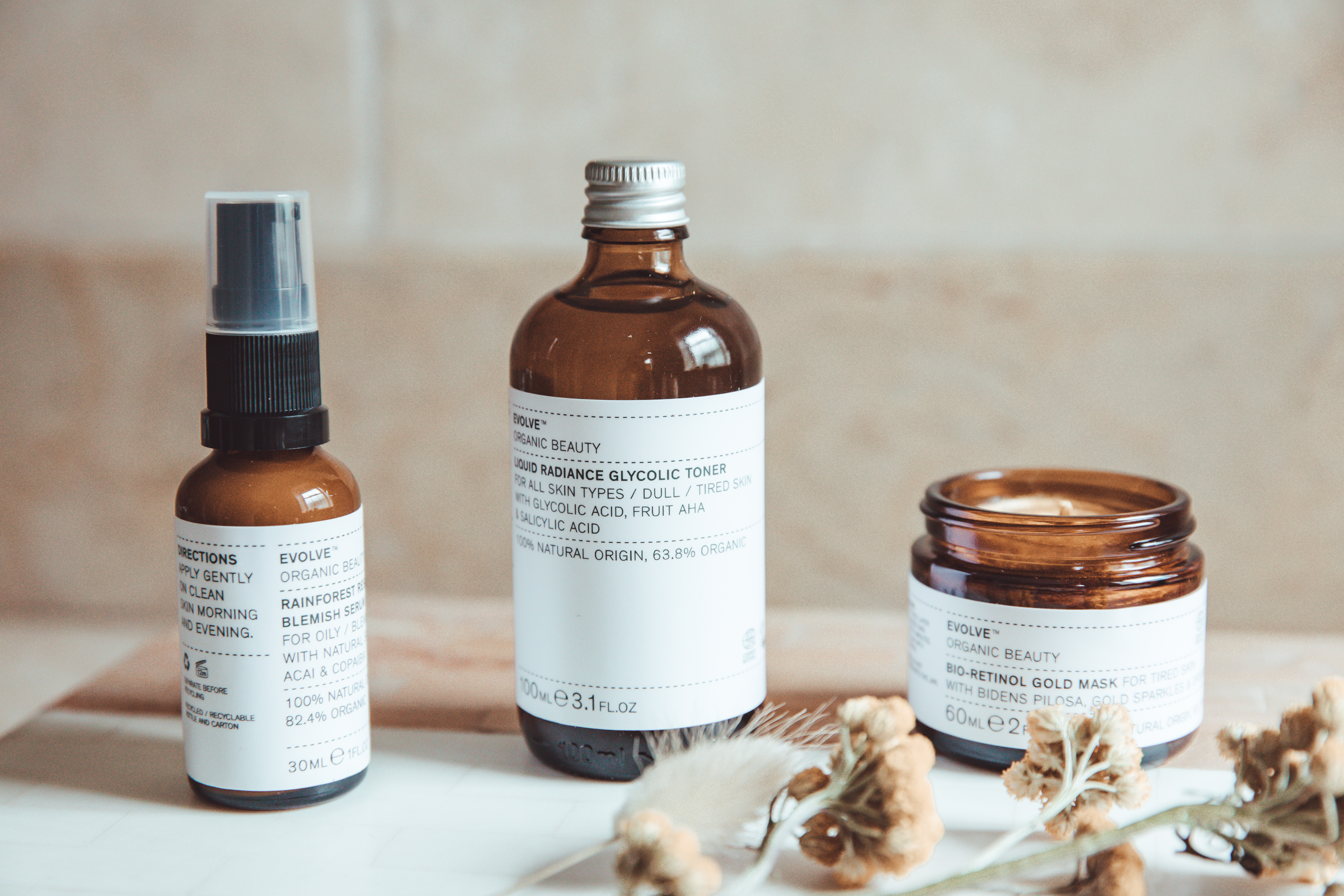 Evolve Serum
The Rainforest blemish serum is the perfect way to hydrate your skin and reduce visible redness. Typically a serum is most effective when coupled with a hydrating moisturiser. Containing both Willow Bark (boosting cell turnover) and Acai (reduces sebum production). This should help ensure that your serum reduces visible redness within a few days of consistent use.  
UpCircle face moisturiser 
This luxurious cream has a smoothing feel, is infused with dry skin soothing Shea and Murumuru Butters, Argon Oils, and features antioxidant vitamin E. A small amount effectively rubbed in will do a lot of good.  
UpCircle cleanser
With cold-pressed Apricot seed Oil, shea Butter and vitamin E, this nourishing balm melts away makeup and delivers a moisturised, clean and totally refreshed face.  
REN AHA Glow Tonic
AHA's are a vital component of your anti skin-redness ice box. Not only does it deliver exceptional results, it helps hyrdrate and rejuvinate skin as well as making way for new skin cells. Perfect to be coupled with the Evolve serum and UpCircle face moisturiser.  
Any questions about skin redness please message us on Instagram and we will do our best to help. Or feel free to email. 
17 Feb 2022